Wacom has released the new Intuos4 pen tablet with a change in design and new features. The Intuos4 is now available in four different wide-format sizes, S ($229), M ($349), L ($469), and XL ($789).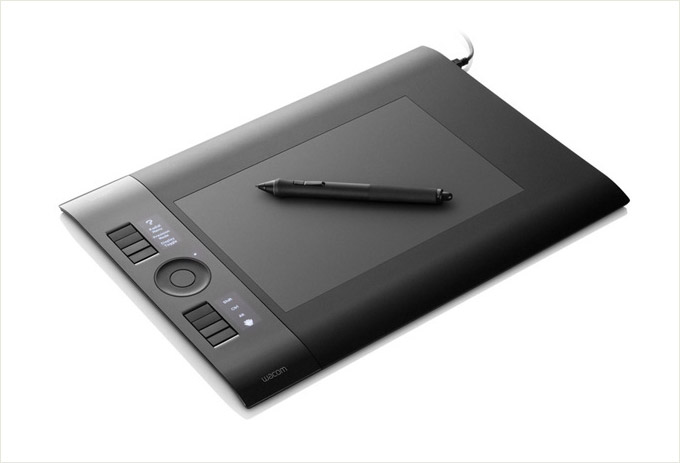 Intous4 now features the new Wacom Tip Sensor which allows precision and control with only a single gram of pen pressure. It now offers 2,048 levels of pen pressure sensitivity which up from 1,024 for the Intuos3.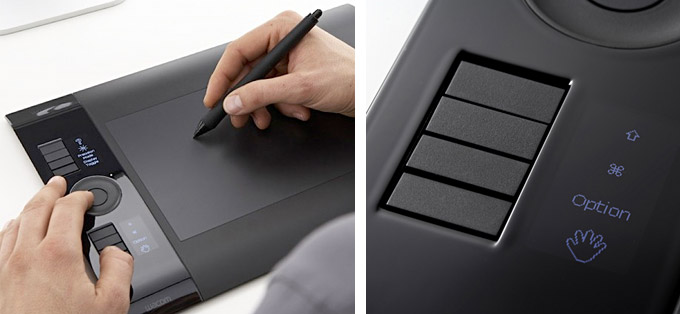 Another new feature is the finger-sensitive Touch Ring, which allows you to control up to four different functions in each application for on-the-fly adjustments such as zooming, scrolling, brush size, canvas rotation, and more.
The eight programmable ExpressKeys are now grouped on one side, with OLED illuminated labels, which is a nice addition. If you are left handed, just rotate the tablet 180° degrees, and change a control panel setting, to adjust the tablet from a right-handed to a left-handed configuration.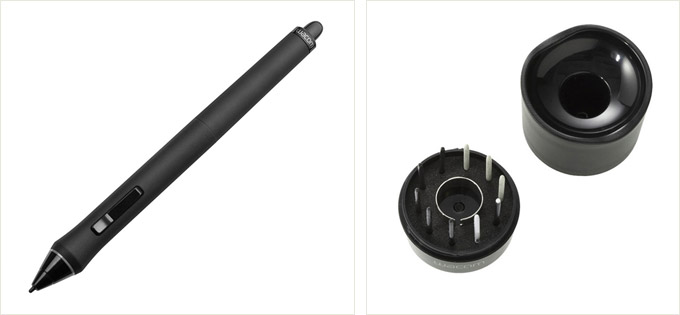 The new weighted pen stand and pen holder also functions as a handy twist-off storage compartment for pen nibs and handy nib removal tool. Also included is the newly redesigned five-button mouse. Make sure to check out Wacom for more information on all the new features.
So is the Intuos4 worth the upgrade? Let us know what you think.
Link: intuos.wacom.com
Purchase Price: S ($229), M ($349), L ($469), and XL ($789) BUY NOW