Greg Broadmore is a concept artist and illustrator based in Wellington, New Zealand. Greg has created concept designs for films such as District 9, King Kong, The Chronicles of Narnia: The Lion, the Witch and the Wardrobe and The Adventures of Tintin. Greg is also the creator and designer of Dr. Grordbort's universe.
Link: www.thebattery.co.nz | Facebook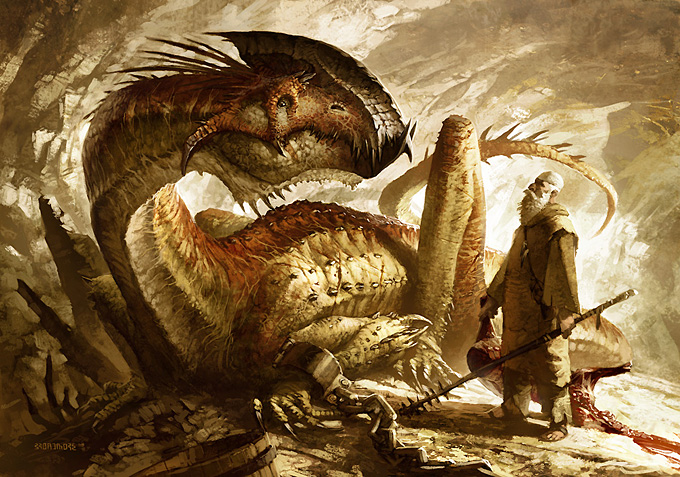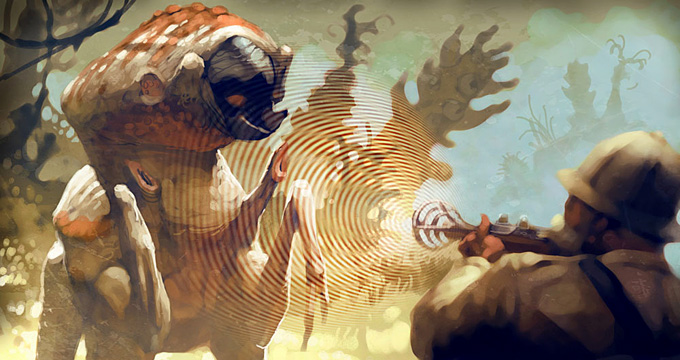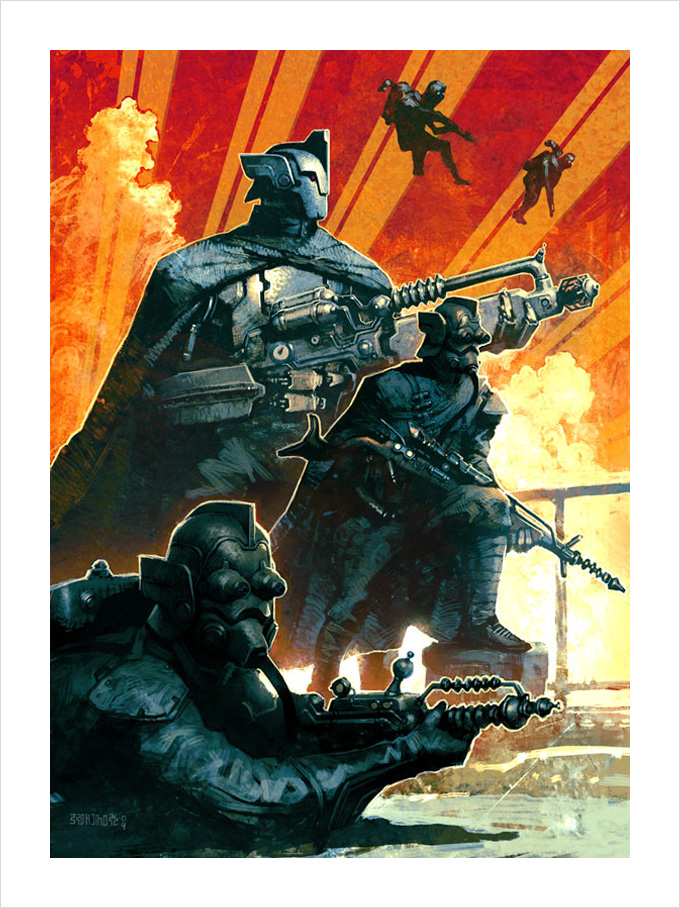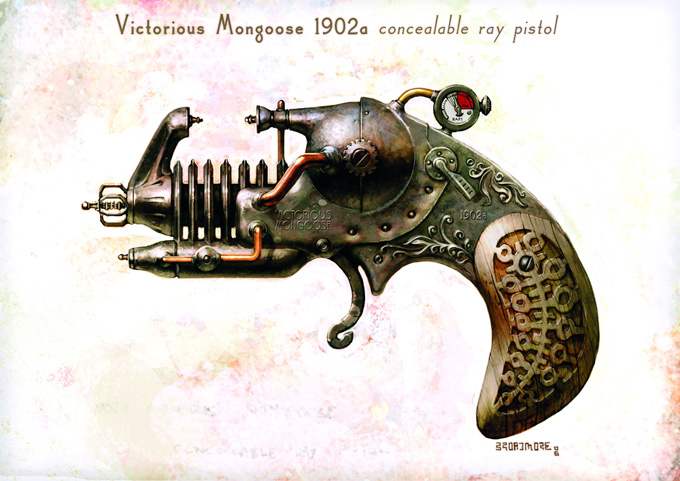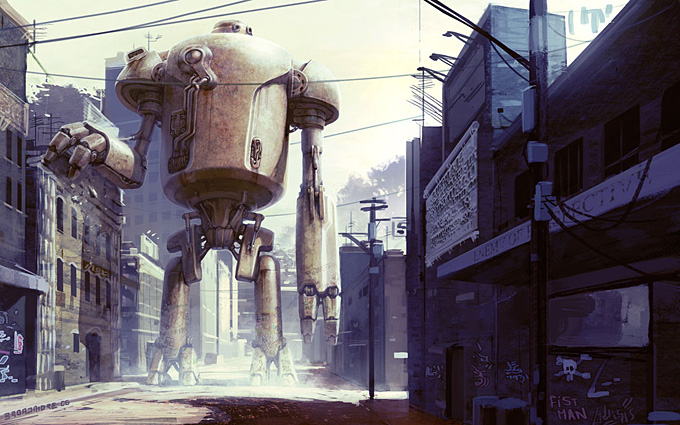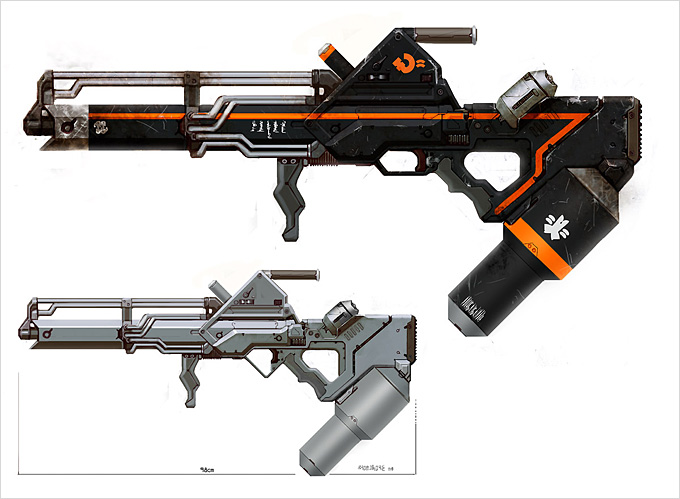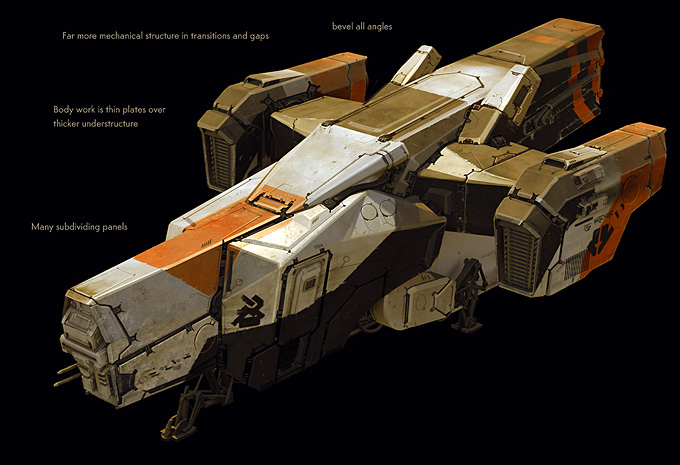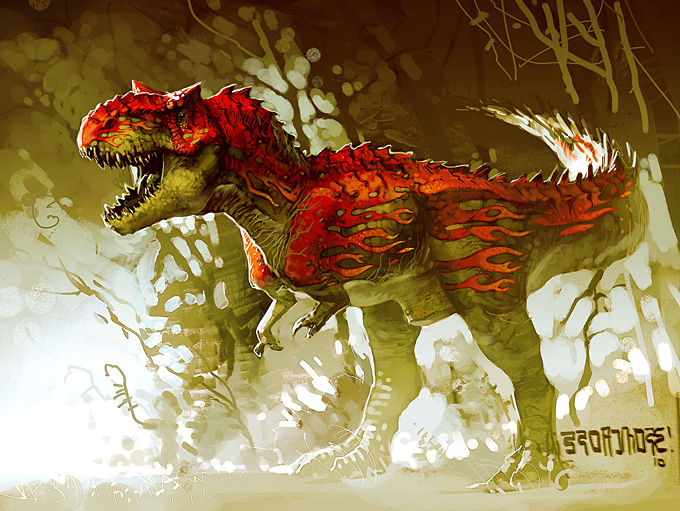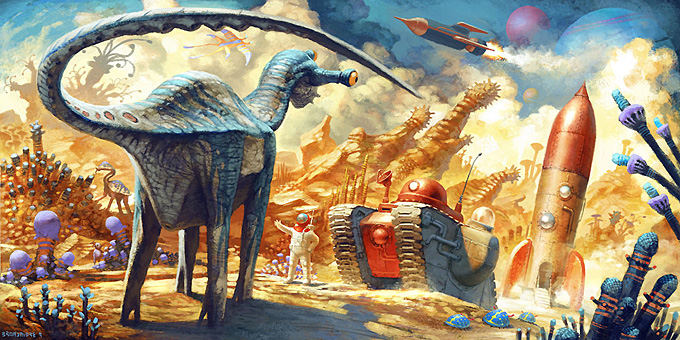 All images © Greg Broadmore or their respective copyright holder.