Autodesk announced its first ever digital design conference, which will take place in Las Vegas December 1-3, 2013. Autodesk CAVE will bring together a spectrum of artists, designers and storytellers to explore and celebrate the fundamental spirit that traverses these creative domains and disciplines.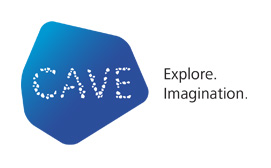 More than a creativity conference, CAVE will deliver a full day of keynote speeches, seminars and networking sessions from world renown artists and designers sharing their methods and sources of creativity. With speakers ranging from Syd Mead to Neil Gaiman and John Cleese, this is not an event to miss.
Speakers will include concept artists such as Scott Robertson, Nathan Fowkes, Daniel Simon and Syd Mead.
The primary conference is $399 with an early bird offering when registration opens that will be $299. There are also two optional days called CAVE Plus that go deeper with master classes that focus on expert techniques with products & processes.
www.autodeskcave.com | Twitter | Facebook