DC Comics has revealed the new look for the real Lobo in The New 52 universe. Artist Kenneth Rocafort created several concepts that include updated facial tattoos and weaponry. Bob Harras explains:
The Lobo you've seen so far in the New 52 is not who you think he is. In this one-shot, you'll be introduced to the real Lobo. A ruthless killer, Lobo is on a quest to kill the man who has taken his name.

This Lobo is equal parts strong, vicious, and driven. There's a darker and more logical idea about what a force of nature like him is capable of.
Link: www.dccomics.com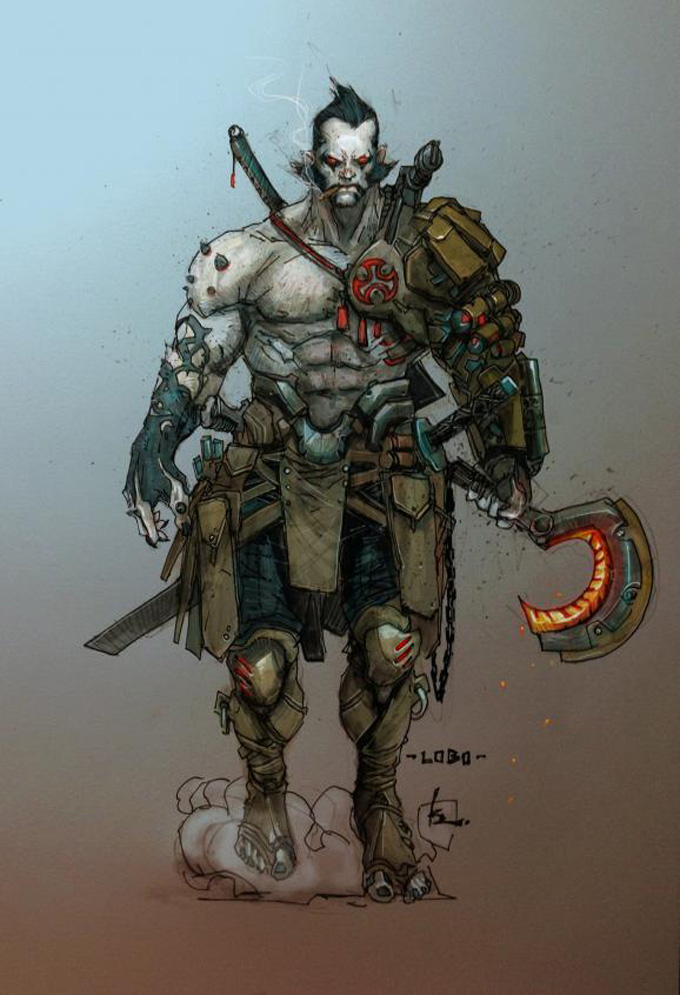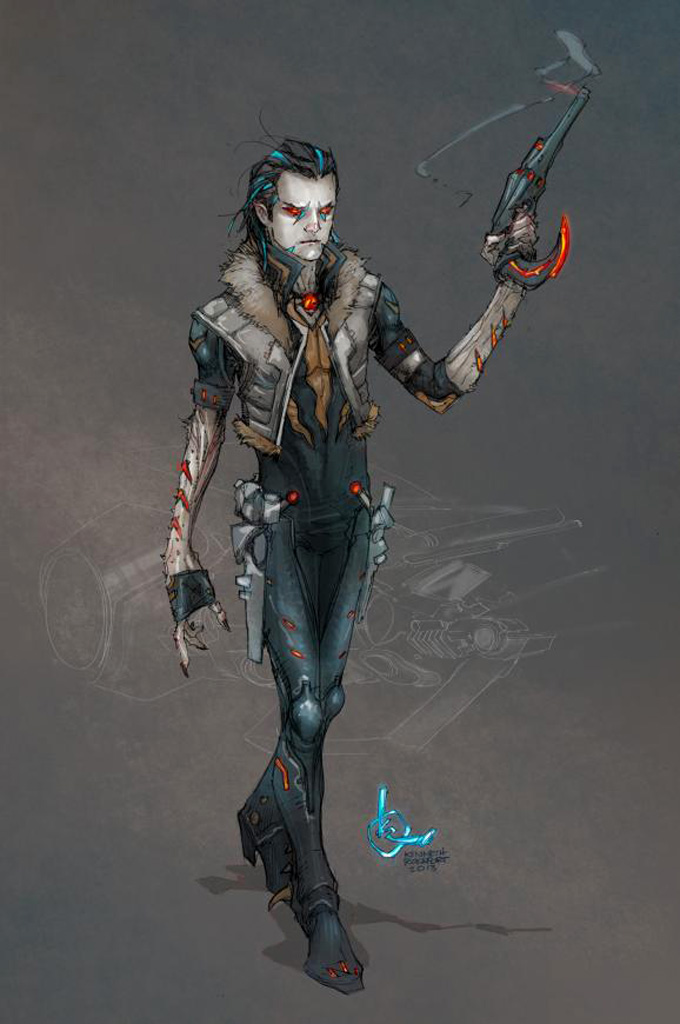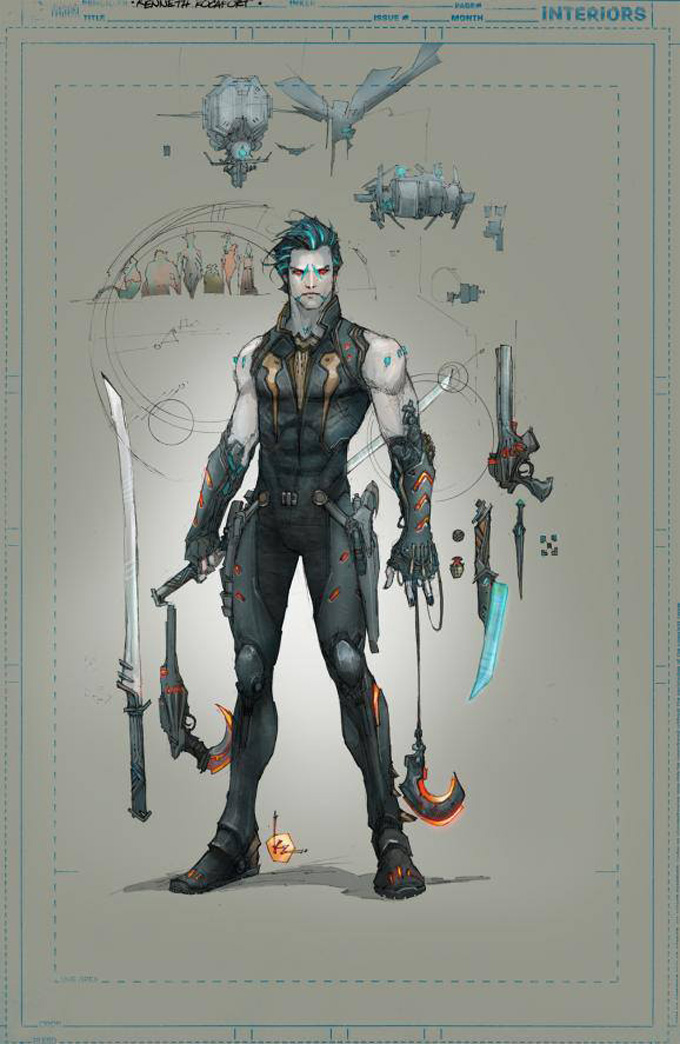 All Images © DC Comics.