Creature and character designer Andrew Baker was kind enough to share some of the Goblin and Stone Trolls concept art that he created for The Hobbit: An Unexpected Journey. His work showcases a variety of designs created in both Photoshop and ZBrush. Be sure to check out his blog for more concept art.
Link: andbakerdesigns.blogspot.com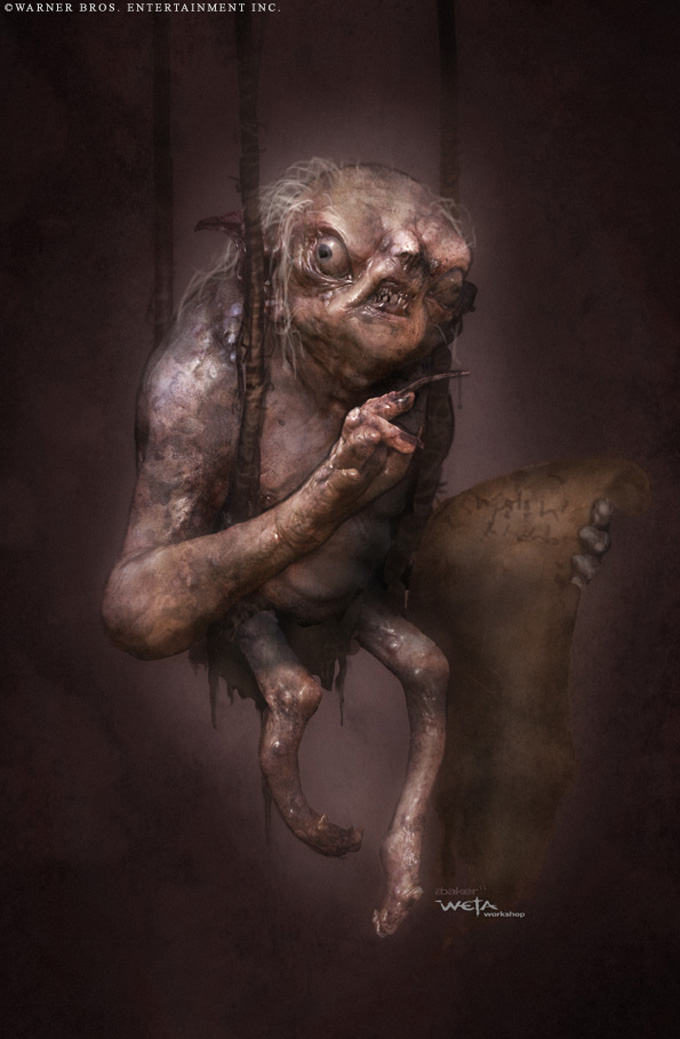 All images used with permission by the artist. © Warner Brothers Entertainment Inc.