Illustrator Brom and Flesk Publications have released The Art of Brom, the largest collection and very best of Brom's art, spanning his 30 year career. Many pieces have never before been published. Brom has written an insightful autobiography sharing his artistic journey from his earliest childhood drawings, his frustrations with commercial art, challenges breaking into the industry, to his years working in games and film as well as insights into his latest personal works.
Many of the book's images, including those previously published, have been rescanned from the original artwork, and color-corrected by the artist himself, ensuring meticulous reproduction quality. Furthermore, this collection is designed by Brom allowing him the opportunity to arrange his art in a personal manner, with large full-color images and details to show his brush work.
Link: www.bromart.com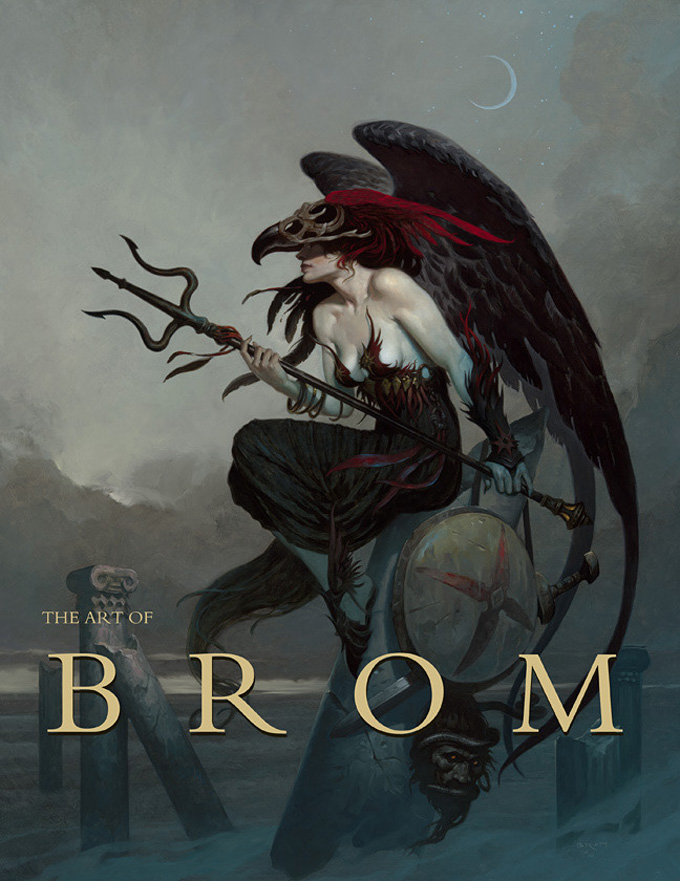 All images used with permission by the artist. © Brom or their respective copyright holder.