Freelance illustrator and concept artist Jonathan Kirtz has released some concept art he created for Darksiders II which is developed by Vigil Games and published by THQ. Jonathan has also worked on other video games titles like Warhammer Online: Age of Reckoning, Kingdoms of Amalur: Reckoning and Warmachine: Wrath.
Link: www.jkirtz.com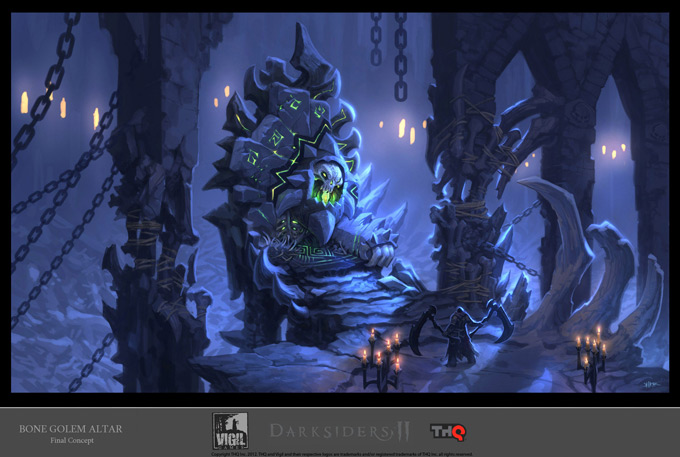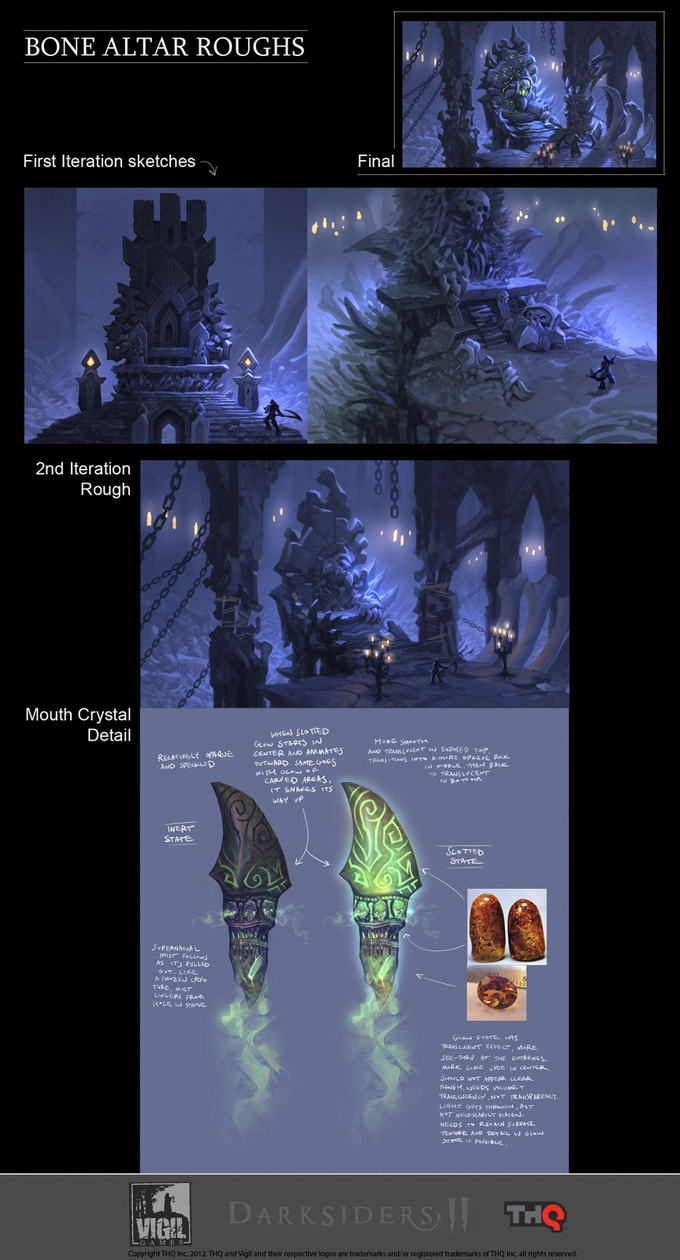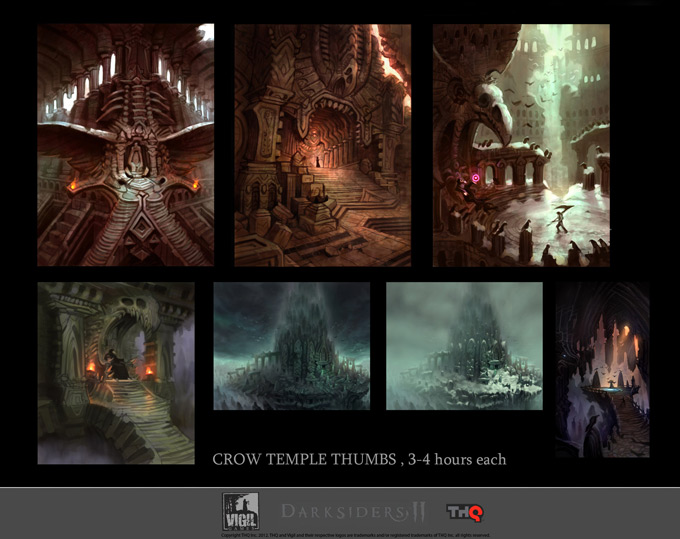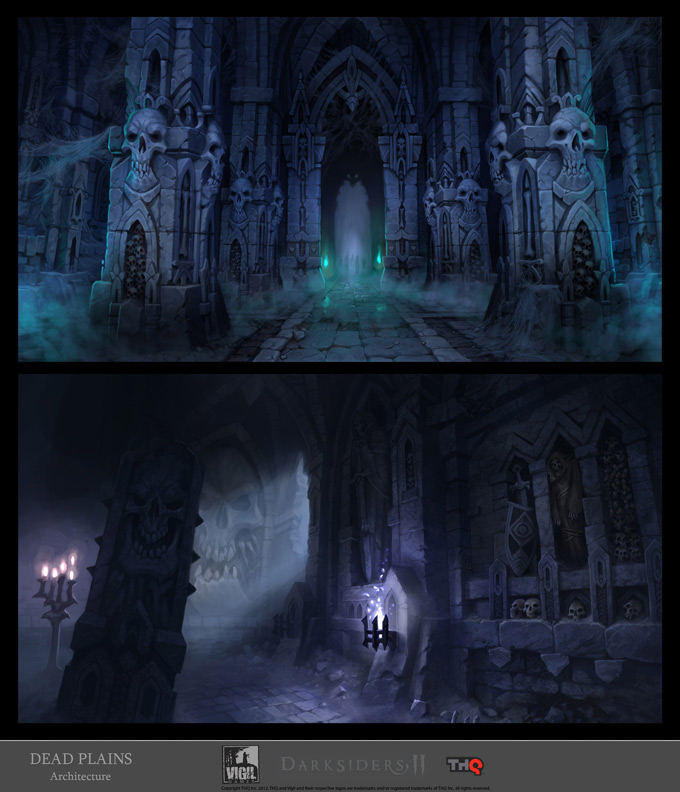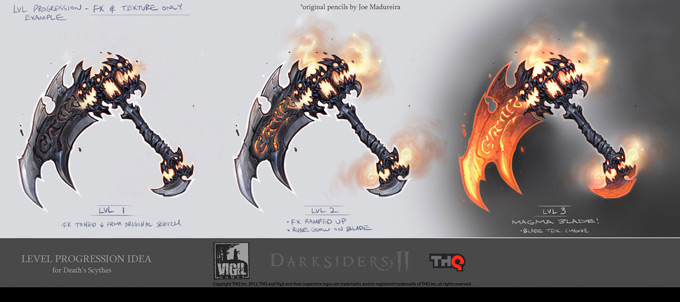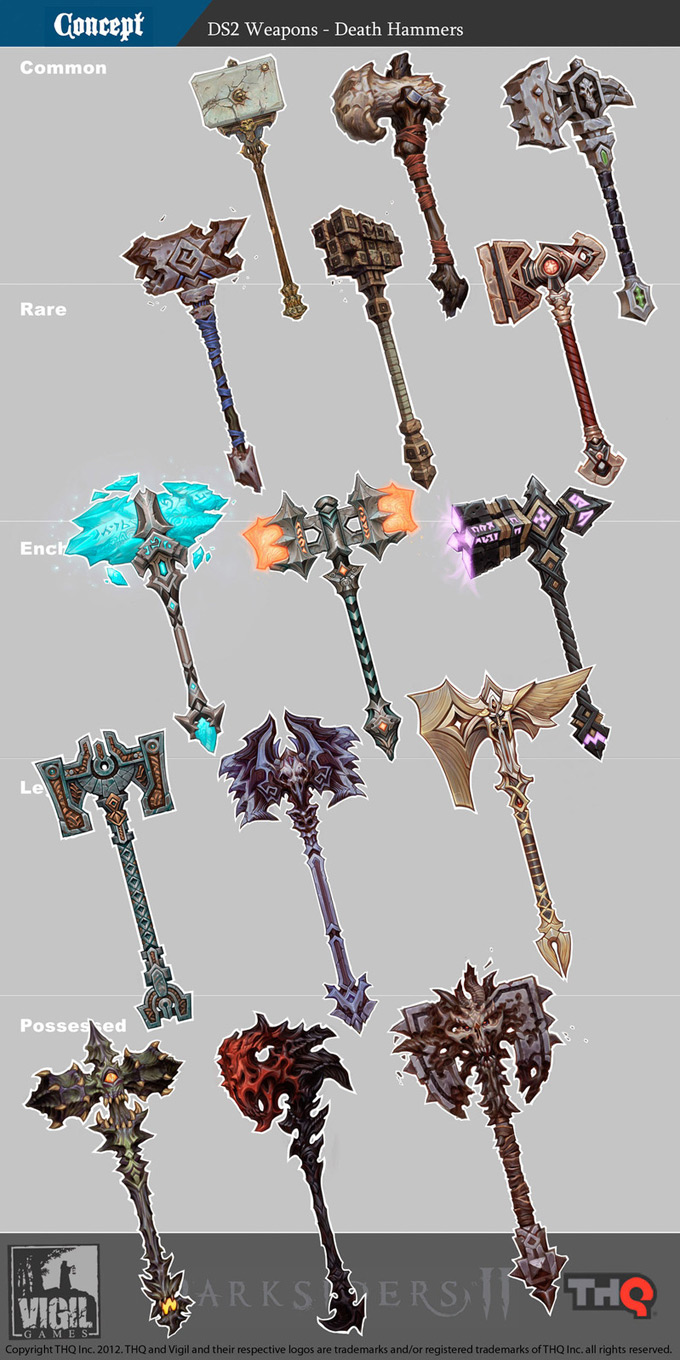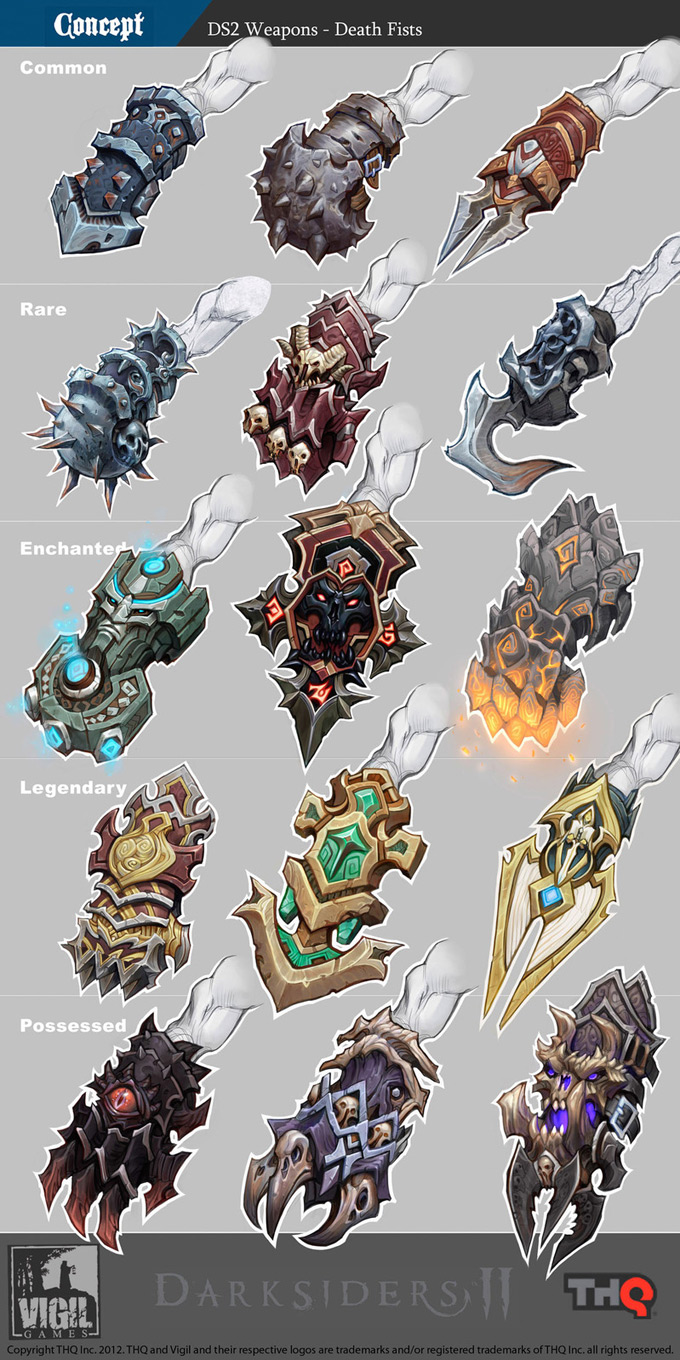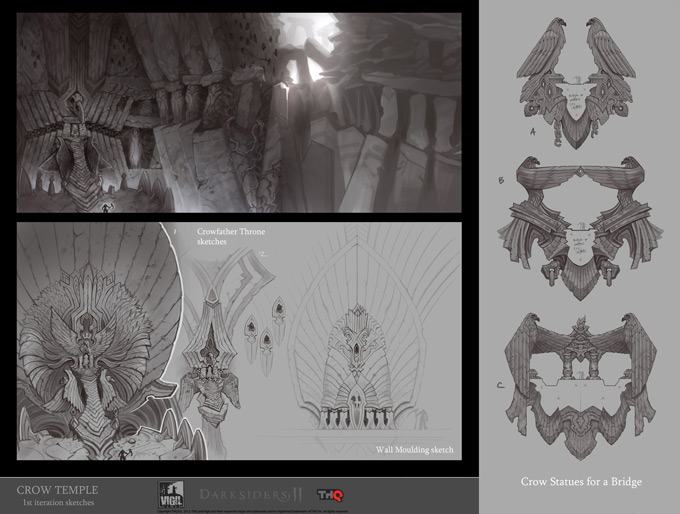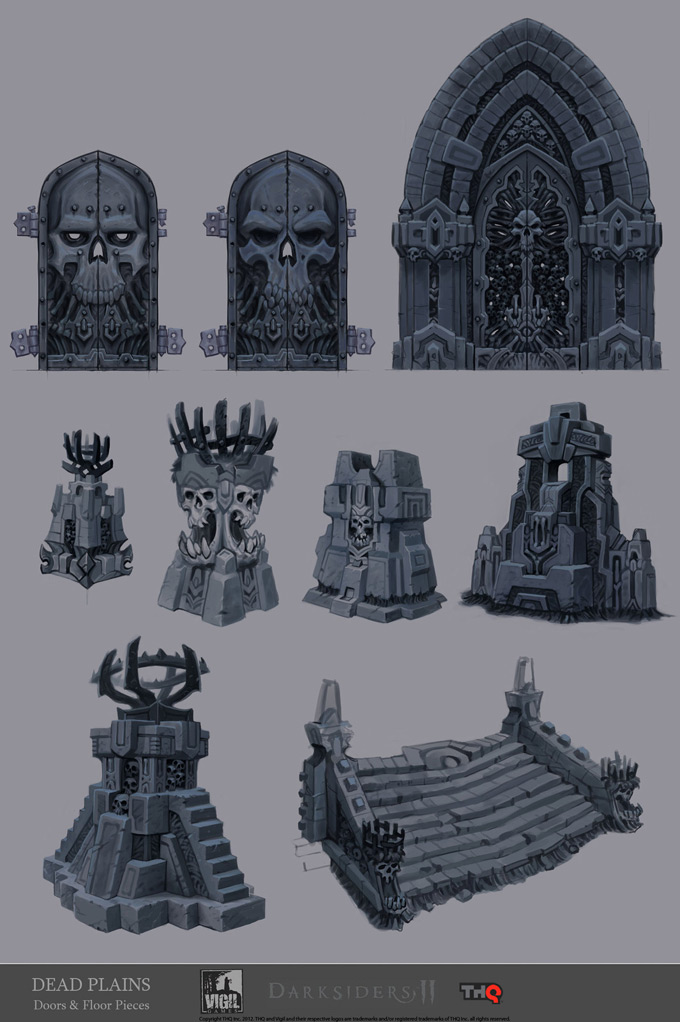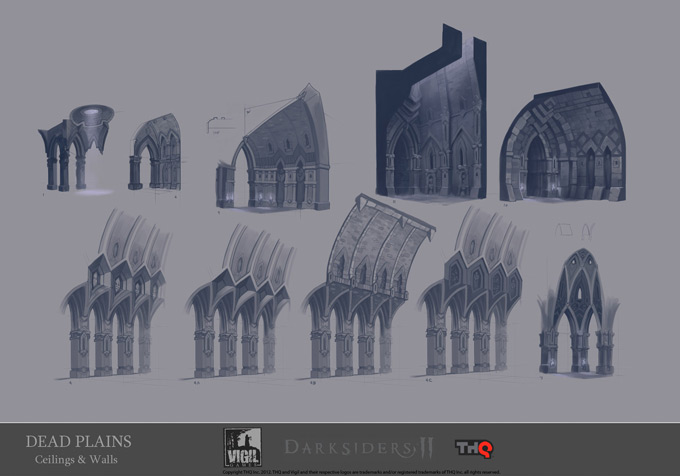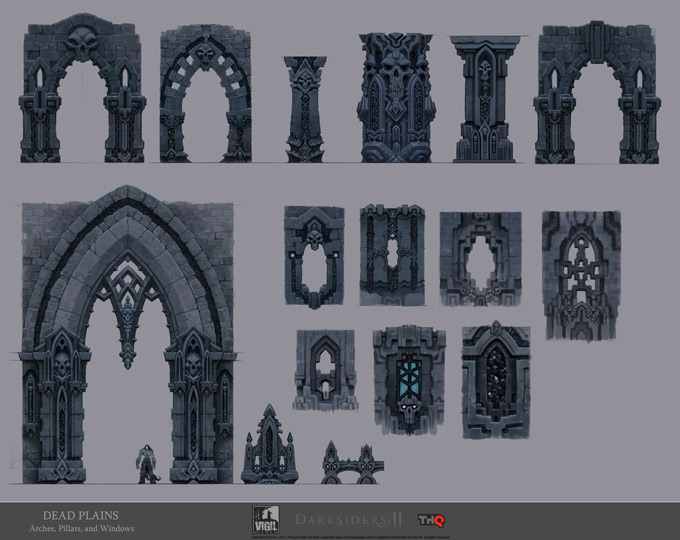 The following are coloring and painting collaborations with artist Joe Madureira.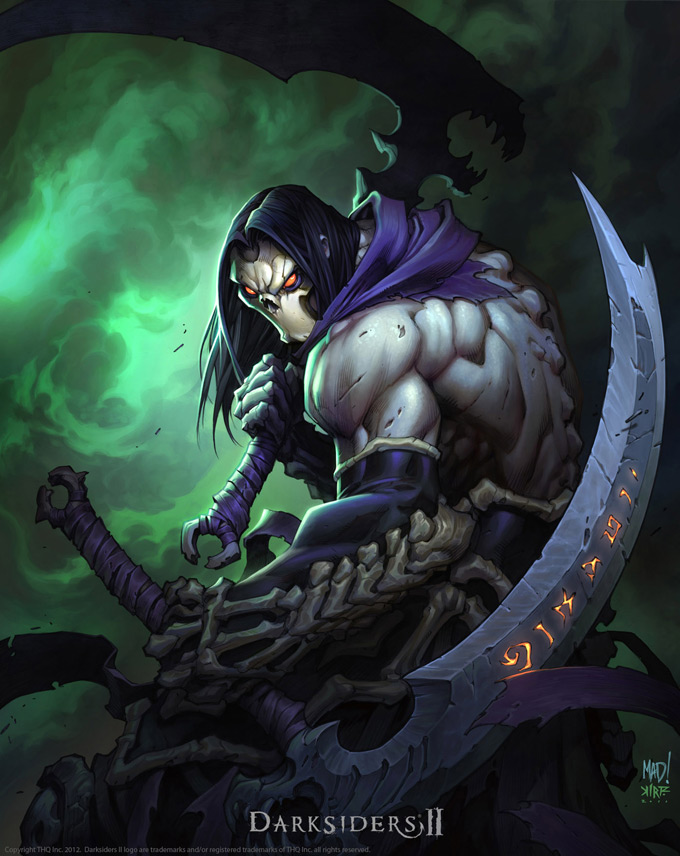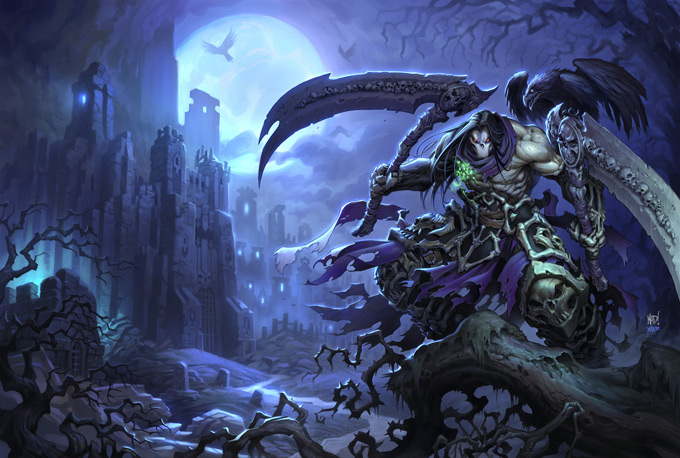 All images used with permission by the artist. © THQ. All rights reserved.