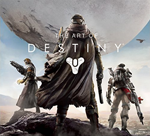 Concept Artist Adrian Majkrzak has posted some concept art pieces he created for Bungie's Destiny. Majkrzak has also worked on video game titles such as DUST 514, EVE Online and World of Darkness.
Be sure to check out more Destiny concept artwork featured in the art book, The Art of Destiny.
Link: www.ghostorbit.com | Twitter | Facebook
All images © Bungie.