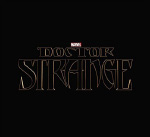 Concept artist and matte painter Olivier Pron was kind enough to share some of the mind-bending pre-production concept art he created for Marvel Studios' Doctor Strange.
Be sure to also check out more of his concept art for Doctor Strange showcased in the art book, Marvel's Doctor Strange: The Art of the Movie.
Link: Website
All images © Marvel Studios.