Concept artist Jerad S. Marantz has posted several creature designs that he created for Riddick while working at Tinsley Studio. The original design for the Mud Demon was created by Patrick Tatopoulos. Jerad then used ZBrush to create a 3d model the Mud Demon and a Trison Skull.
Link: jeradsmarantz.blogspot.com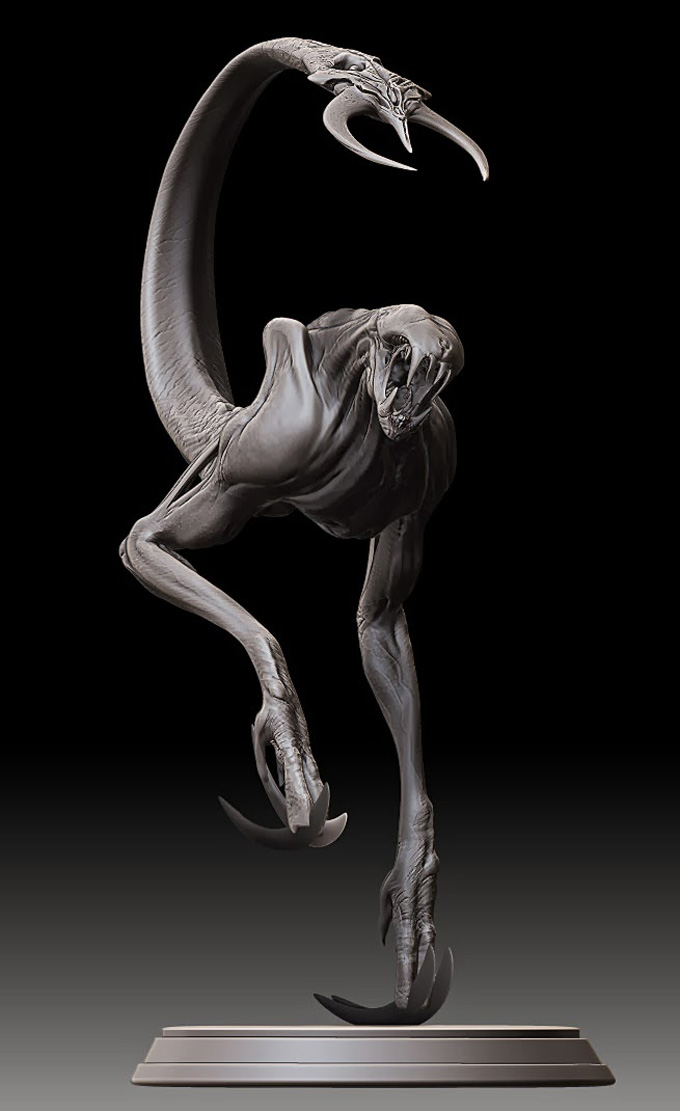 All images used with permission by the artist. © Universal Pictures.