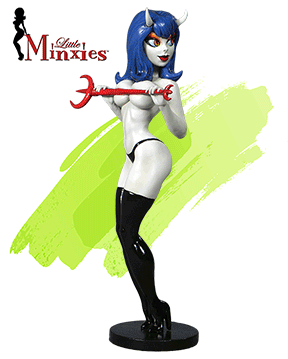 A few weeks ago, Concept Art World was in New Orleans for Steambot Studios' SB Explore. While there, we met some of the most fascinating people around and were privileged enough to see some of their upcoming works. Two of these people were concept artist Manuel Carrasco and the brilliant sculptor, Clayburn Moore of The CS Moore Studio who introduced us to their new line of collectibles, the Little Minxies.
Carrasco and Moore collaborated on the designs for the first statue in the Little Minxies collection, Sinful Suzi, with Carrasco sketching up the concepts and Moore bringing the concepts to life through statues. Made of PVC vinyl, Sinful Suzi is based on American comic book writer Joseph Michael Lisner's favorite pinup and stands 8" tall. A second statue, Little Minxies Aphrodite IX statue will be released in October 2013. Carrasco and Moore were kind enough to send us some of the concepts for the Little Minxies Sinful Suzi statue and the upcoming Little Minxies Aphrodite IX statue (below) as well as sending us the sculpting works in progress. To pick up your own Little Minxies Sinful Suzi statue, head on over to The CS Moore Studio and get all the details there.
To check out more of Clayburn Moore's work, stop by the CS Moore Studio booth #2800 at San Diego Comic Con next week. Also, keep checking back here at Concept Art World, for a chance to win the Little Minxies Aphrodite IX statue when it releases in October. Be sure to like The CS Moore Studios on Facebook and follow them on Twitter.
Link: www.csmoorestudio.com
Little Minxies Sinful Suzi Statue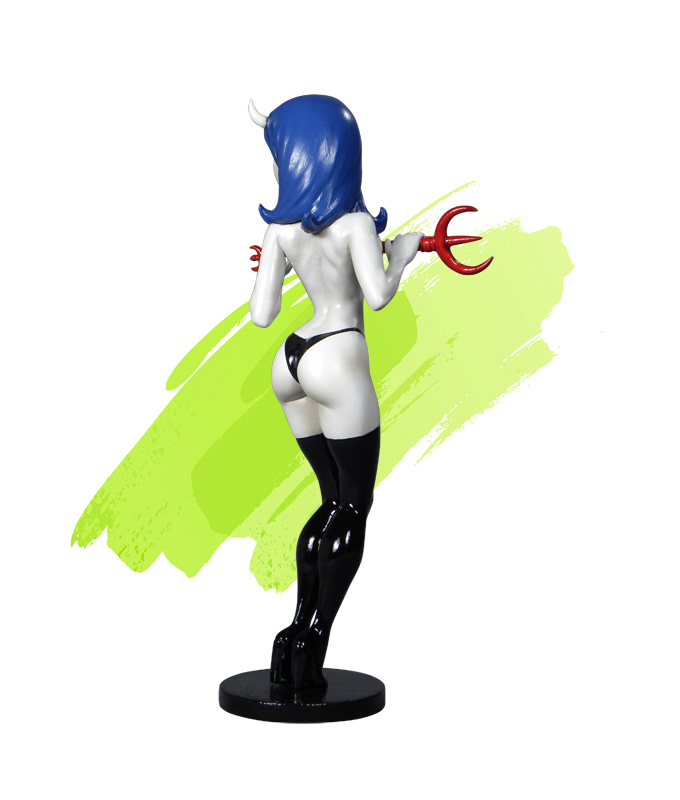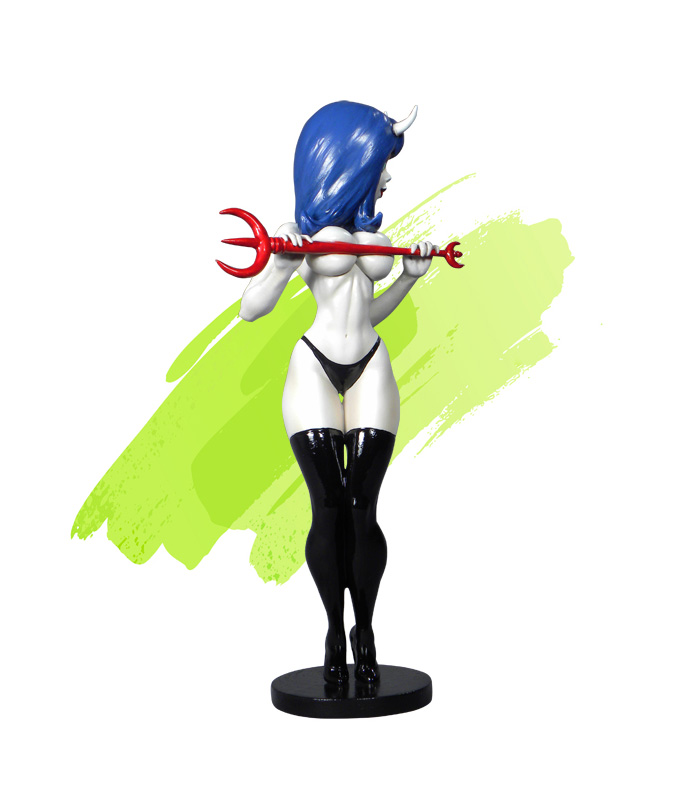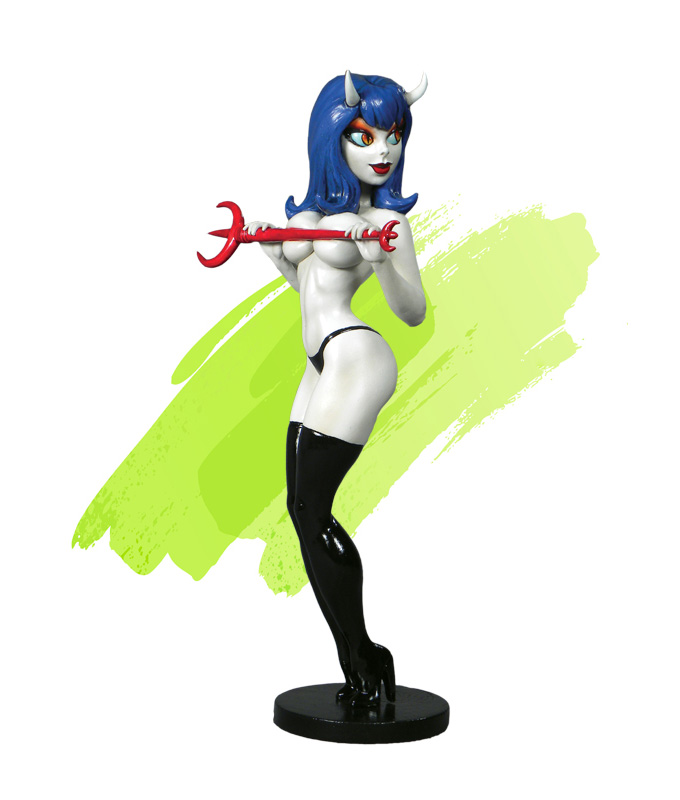 Upcoming Little Minxies Aphrodite IX Statue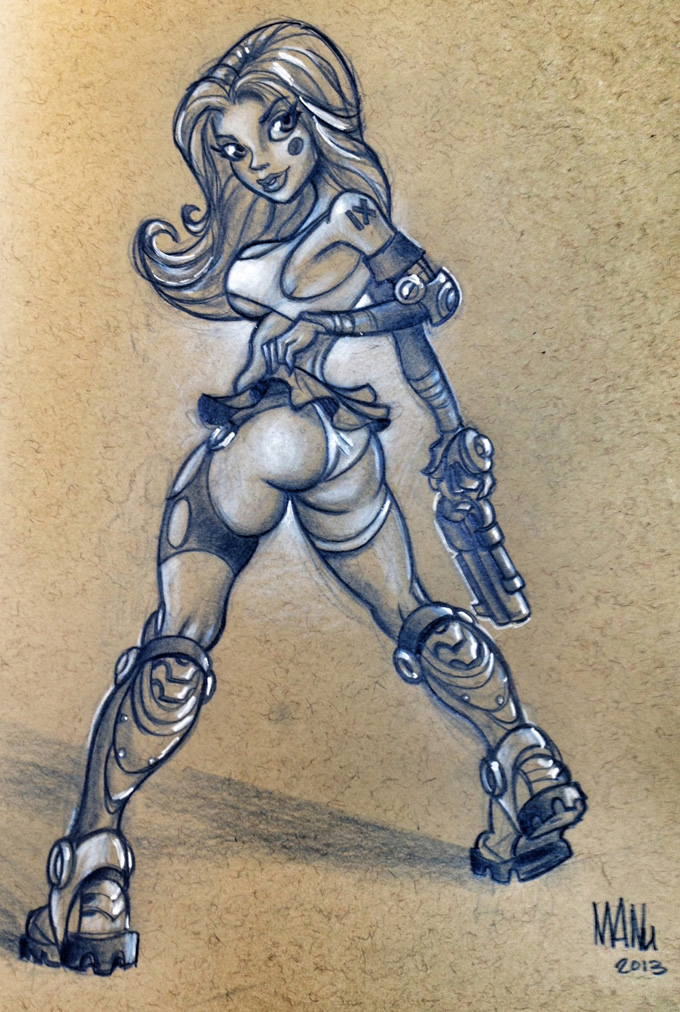 All images used with permission. © The CS Moore Studio Ltd. All Rights Reserved.