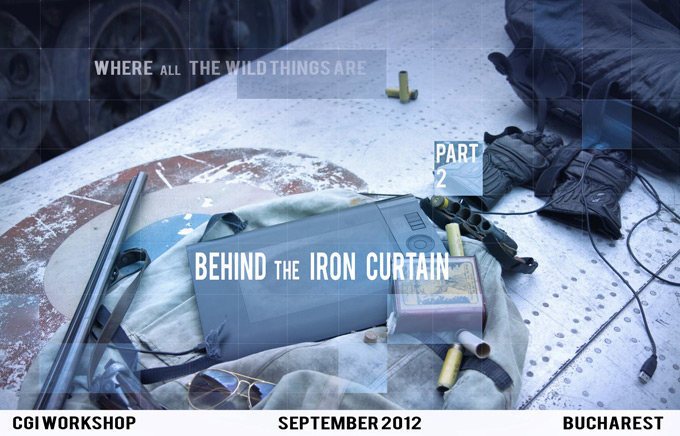 Workshop dates: 14-17 September, Bucharest, Romania
Behind the Iron Curtain started as a nice dream for Eastern Europe and in October 2010 it turned to reality with 4 days of inspiring presentations from Stephan Martiniere,  David Levy, Manuel Carrasco, Joel Dos Reis Viegas, Sebastien Larroude, Kekai Kotaki, Mark Goerner and Alex Alvarez.
Now Behind the Iron Curtain is ready for Part 2 of this amazing journey. We have the honor to guest artists that have changed the industry with their creativity and relentless search for beautiful images, strong design and great storytelling.

Students and professionals from Europe and the whole world now have the chance to surround themselves with the biggest creative force that has hit Europe yet! These great artists are ready to share their knowledge inside out about Concept art and 3D for games, movies and also to guide you through portfolio reviews.

This is an opportunity for aspiring artists and working professionals to be exposed to dozens of years of experience and become better artists and people.
Behind the Iron Curtain 2 will include artist like Iain McCaig, Daniel Simon, Neville Page, Alex Alvarez, Raphael Lacoste and Alessandro Baldasseroni. Make sure to check out the Behind the Iron Curtain Facebook page here.
Link: www.iron-curtain.org